Meeting Between Germany and China to Strengthen Relationship and Cooperation
June 21, 2023
Meeting Between Germany and China to Strengthen Relationship and Cooperation – In Germany, it is reported that there is special meeting between the representative of German and China. German sent Chancellor Olaf Scholz and China was represented by Premier Li Qiang. This is said to be important meeting that will result in cooperation between the two countries. Even, Li was welcomed in Berlin with military honor by Scholz. In this trip to German, it is Li's first trip after he took office in China as Premier. The meeting is going to discuss some aspects that lead to some cooperation in trade, climate change, and even sensitive issues regarding the war in Ukraine.
It is not the first meeting between Germany and China. It is reported that this becomes the seventh meeting that is held in high-level government consultation. The meeting itself has nice timing because some moments ago, it is reported that US Secretary of State Anthony Blinken has just met the representative of China. The one representing China is the president, XI Jinping. The meeting shows good intention of China in reaching out US to establish relationship. As what people know, the relationship between US and China has become frosty relationship after some issues that make both of them cannot be totally in good term.
Before he got his position in China, Li was the secretary of Communist Party for Shanghai. Then, he took office in March 2023. Now, he serves as the number two official in China and his position is just below the president. That is why his presence in Germany is very special and it is expected to bring good results. Before the meeting of Li and Scholz, he had held meeting with German President, Frank-Walter Steinmeier on Monday. After that, Li also had dinner with Scholz at chancellery. These meetings and dinners become the opening of discussion between the two countries.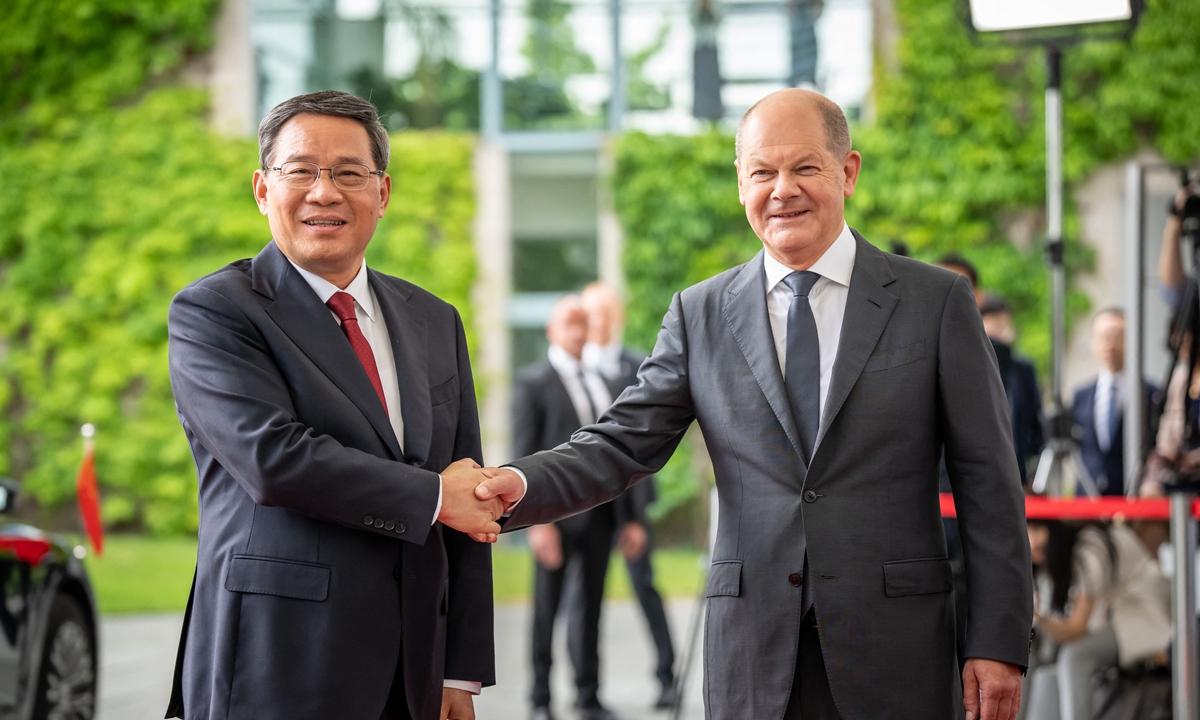 Germany did not refuse good intention of China represented by Li. Li even made Germany as his first place to visit after he got the position in China. This sends message to show how significance the meeting between these two countries. Of course, these are not without reasons. Currently, Germany becomes one of the leading forces in European economy. Meanwhile, China also becomes leading figures in Asian economy. When these two countries decide to discuss and later establish good cooperation, both parties will get huge advantage. Moreover, China is now trying to expanse the business to the west.
Germany decides to maintain good relationship with China. China has become good trading partner and it can be improved in the future. Of course, this is not without concern. Especially regarding the conflict and war in Ukraine, China has made decision that may not be in the same side as Germany and European countries. China decided to ignore Russia and did not criticize Russia's invasion to Ukraine. However, it seems that Germany really pays attention to this aspect and it may become part of the discussion between them. Related to this, recently Germany also released national security strategy. One point about it shows Germany's point of view regarding China. China is seen as partner, competitor, and even system rivals. In the statement, it is clear that China is considered as partner in economy and competitor, but there is no specific response regarding the war in Ukraine.
Scholz has said that Germany does not want to be dependent on China. Germany tries to avoid overreliance to China in the trade. At the same time, Scholz also said that Germany does not agree with the idea of decoupling China in trade. Thus, it is more to establish better stance in the trade between them. This becomes concern because Germany is quite dependent to the trade and it is said during the meeting of Group of Seven. In response to this Li says that lack of cooperation will bring huge risk to both of them. He also says that it is not necessary to exaggerate the dependence or the interdependence between them. It is more important to see the opportunity of better cooperation to bring development on both countries.
In this aspect, Germany has acknowledged that some issues really need cooperation with China. One of them is regarding the climate change. It cannot be denied that the global issues will become threats and Germany sees the opportunity to overcome the issues by maintaining cooperation with China. Thus, they have motto for the meeting as acting sustainably together. Spokesperson of Chinese Foreign Ministry said that Li's decision to come to Germany as the first priority of destination is to show good intention and good will of China to maintain good relationship. It is said that China really puts importance of German-Chinese relationship. Furthermore, he also says that the meeting is to send good signal to the world so the cooperation can be established to bring development to world economy.
After the meeting in Germany, Li's schedule is to go to France and he will attend the Summit for New Global Financing Pact.